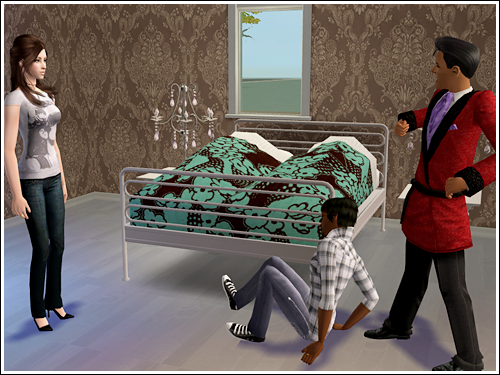 Well..I saw that coming :/ BOO, ALON YOU SUCK.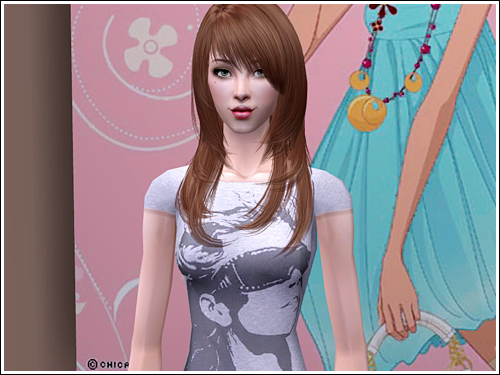 I thought Anderson needed a makeover to fit her personality.




Aaron : I smile while I watch tv!




Uh, a robot is taking over a city. Trying to say something there, Aaron?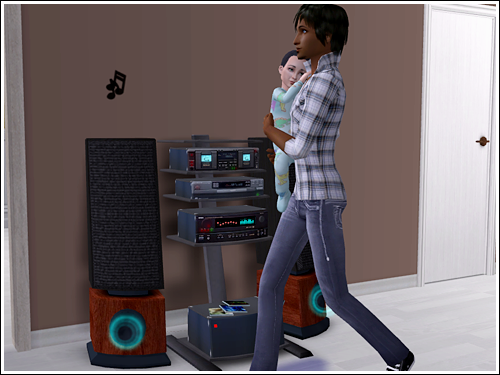 Good father figure (:




Aleks dances to the radio, all the time.




Abercrombie plays on this toy, all the time.




Alon:No! I can not sleep in the same bed as my hoe of a wife.




Still cheating...




Have to make it count, right?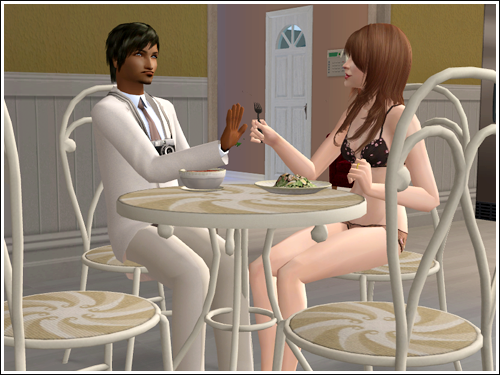 Anderson: Don't you want a bite of my salad, sweets?
Alon: DO NOT WANT!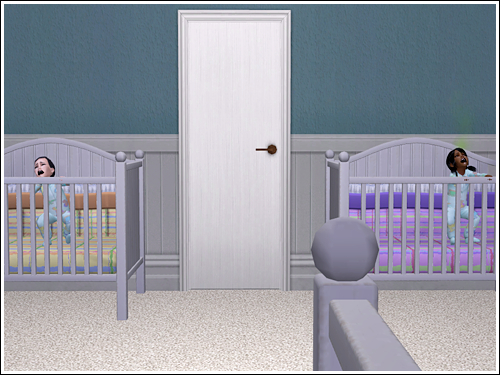 The whiniest babies, EVER.




Anderson: My milkshake brings all the boys to the yarrrd
Abercrombie is whining because her hygiene :l




Little Aaron got fat! Time to work out.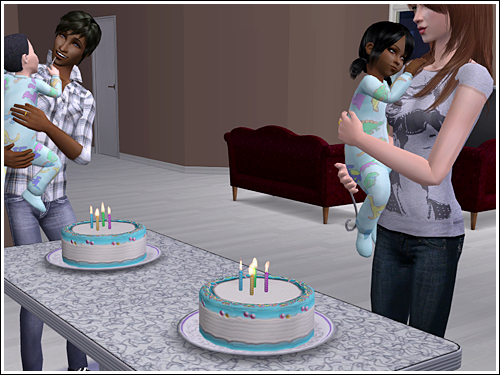 YOU KNOW WHAT TIME THIS IS? time to see if they will be beautiful birthday time!




OH SHIT, Abercrombie grew up badly :/




But she's the cutest thing ever!




Oh, Aleks the forgotten child grew up great and not so pretty.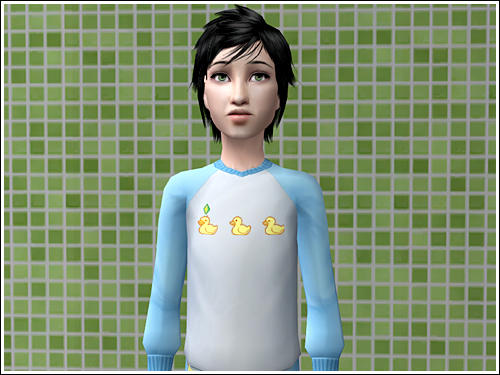 See? Odd looking.




Pretty! I put glasses on her..they decide to show up later.




Aaron: La la la la! Mezz like to clean la la..




If only it were night time..this would be terribly frightening..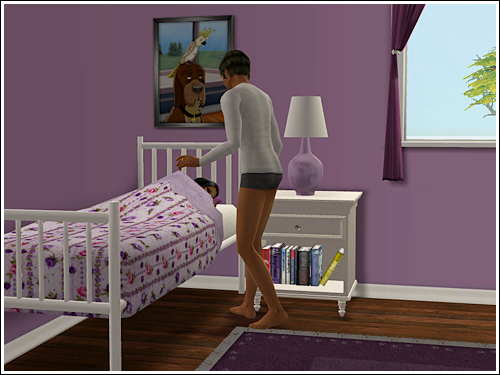 He was tucking her in, jeez you creeps!




He's the happiest i've ever seen a kid in the shower..




WOW. I don't think i've watched a kid stretch like this before, but maybe i'm just observing things..




I got Abercrombie a womrat, hoping it would raise her aspiration..but it didn't. It's name is Twinkie! ( i actually just got pets and i'm testing things out XD )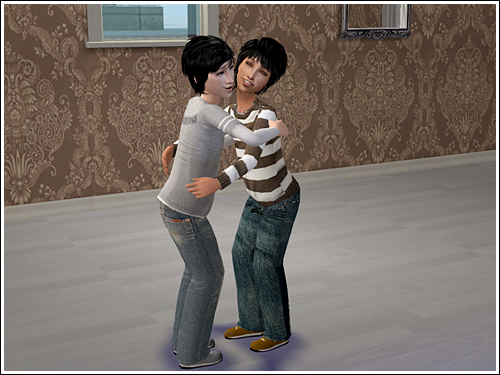 The most loving brothers I know




Aaron: My rocket is so huge, man!




Aleks : LOLLOLOLOLOLZZ YOUZ SO FUNNY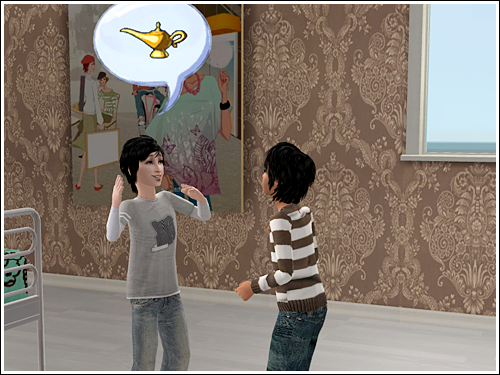 Aleks: Im a genie in a bottle baby, come let me out




Anderson: Congratulations on not having anywhere to sleep!




Abercrombie: - Picks on you because I grew up badly! -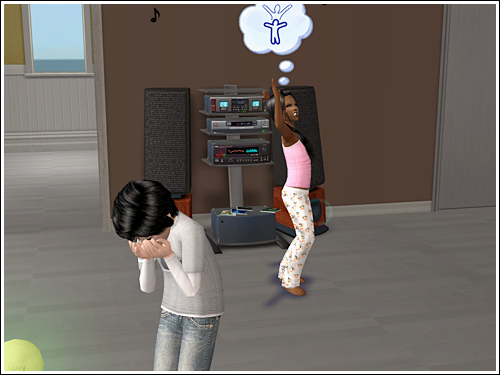 While she throws a tantrum, he crys..this happens every second of the day.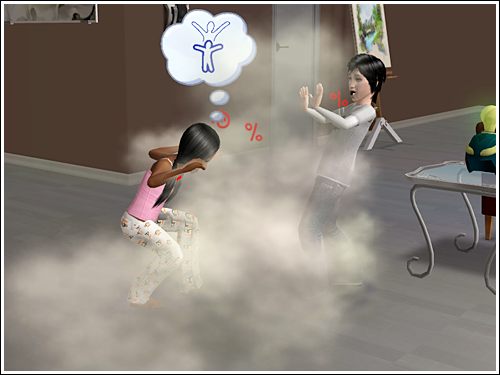 Abercrombie : YOU BEST NOT CRY AROUND ME! -ATTACKS!!-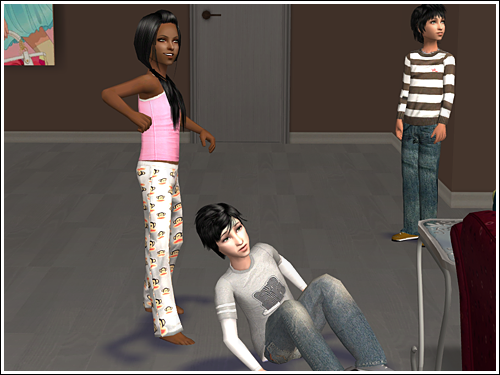 Abercrombie:YEAH! Don't mess me with chump.




Aaron: I'm going to pretend your Dad while I shoot you!
Aleks: You disguist me.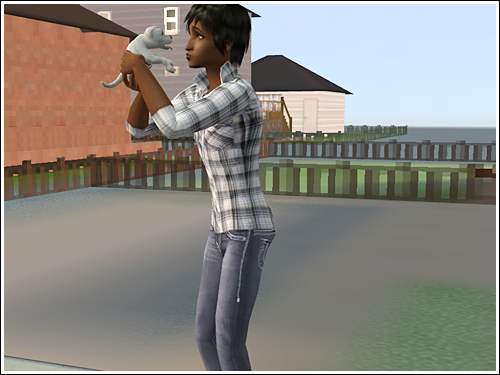 I got Anderson to adopt a pet because they all wanted one, it's a boy and it's name is Cotton.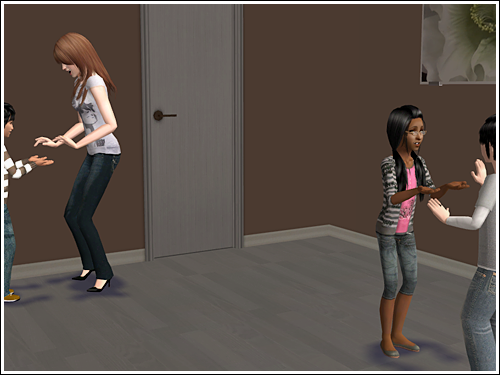 Red hands is the new thing in this house.




Aleks: Na na na na!




Still working for that LTW!




I think the bus driver rapes Aaron, see the PLUSPLUS?




Aleks: Aww, a B+ ! Shucks...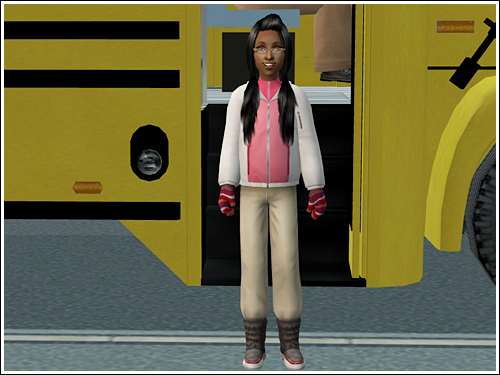 I thought she would be very angry looking..




It was time for a new house! I downloaded this from
skittledboxes I think.




Aaron: I hope this hits you in your face, Aleks!




Aaron: BAHH BAAAH! I'M A BIRD!




They poke eachother every 5 seconds I swear.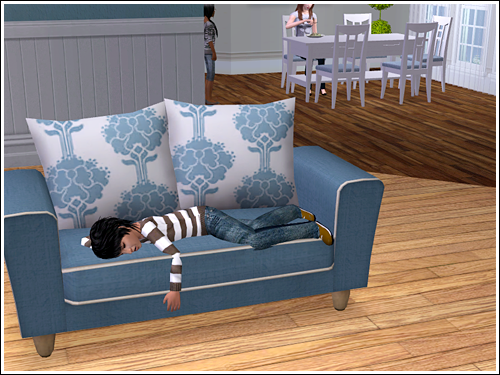 You know you have a bed right?




NOT THAT ONE. And, he's obviously trying to be taken away from this horrid home.




EW, YOU'RE PLAYING IN COTTON'S PEE!




Dang, fat again?




Uh oh, PREGGERZ Anderson!?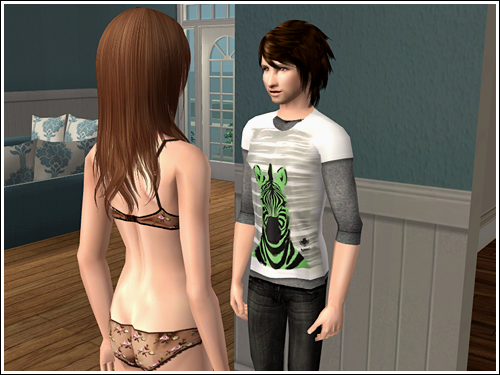 Meet Leod Mcgreggor! From Riverblossom Hills.. :D




And he's married too..






So this is my last post for the Fitch family, my computer had such a bad virus on it that it wouldn't turn on so we had to reformat it, all my stuff on the computer is gone, and it'll take awhile to get it all back :/ I will be doing another legacy, i'll post my new username on here somewhere when my computer is back to normal (:
1.0 - 1.1